OMG YOU GUYS
LOOK AT THIS!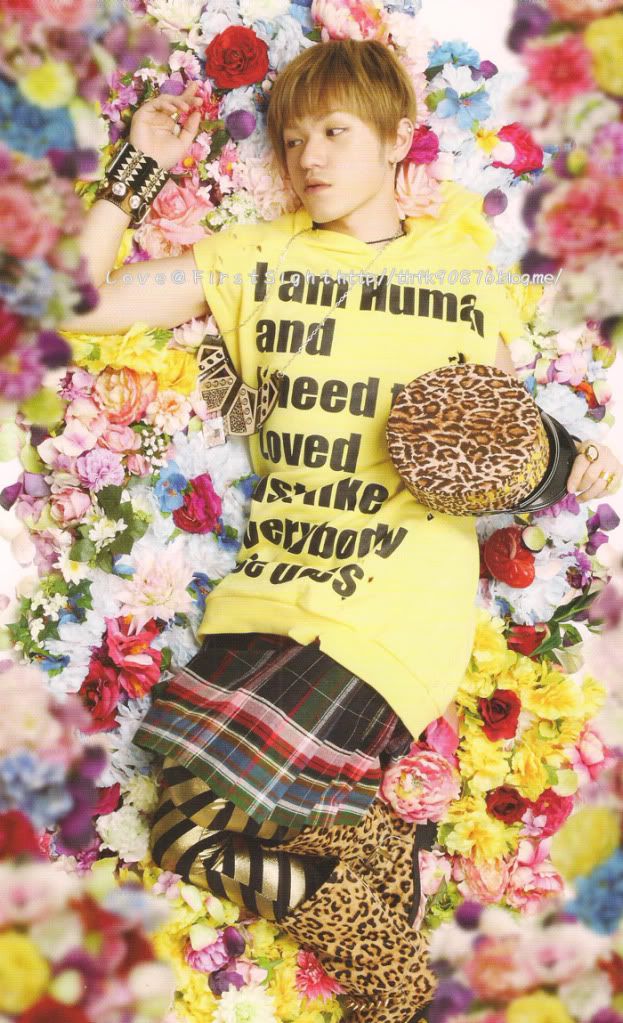 DO YOU SEE THAT TEXT ON HIS SHIRT??!

It says
"I am human and I need to be loved. Just like everybody else does."

Those are the exact words from the lyrics of How Soon is Now by Love Split Love which was the opening theme for the tv series Charmed!
It cannot be a coincidence!!

Yeah, I used to be a HUUUGEEEE Charmed fan when i was younger. Now you know too XD.


AAA's stylists. Please give me this shirt oh, and giving me Shuta too would be too bad. I need it.